Artie Regan- Founder, CEO & President
Mr. Regan is the President & CEO of Regan & Associates, Inc. founded by him in 1991. He has had numerous articles published on shareholder related matters. He was previously the President of David Francis & Co., Inc. and a Vice President at Morrow & Co, Inc., both proxy solicitation firms; Education: BS in Management & Organizational Behavior from NYU (1984); He also formerly served as an outside director and Corporate Secretary for US Wats, Inc. a Bala-Cynwyd, PA based publicly held telecommunications firm until that firm was merged out of existence.
---
James M Dougan- Executive Vice President

Jim has been with Regan & Associates for over 23 years and has used his multifaceted talent and knowledge of the nuts and bolts of the industry to simply "Get the Job Done". He oversees all aspects of the solicitation process providing the intelligence to assist our clients in understanding the relevant data, and in avoiding or overcoming challenging vote situations. Charged with handling the day to day operations of the firm, Jim has been responsible for the many successes that the firm has achieved over the years and he maintains good relations with Institutional Holders, Community Bankers, Brokers, lawyers, and Transfer Agents and is noted for his expertise on complex voting Issues. Jim graduated from Keane University in New Jersey with a BS in Management Science.
---
Gary Vance Thomas - Senior Vice President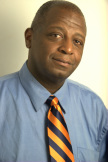 Gary has over 25 years of experience in the Banking, Financial Services, Telecommunications and Shareholder Services Industry. He has conducted extensive SEC financial research for clients and he developed and marketed training seminars that detailed the intricacies of the SEC & EDGAR filings. He has also been responsible for the development and implementation of various Customer / Shareholder Service managed call programs. Gary attended Pace University's New York campus where he majored in economics.
---
​Rhonda Singleton – Senior Vice President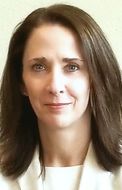 ​Rhonda has 25 years experience in the financial services industry – with the bulk of her career spent with two prominent Transfer Agents gaining extensive knowledge on Annual/Special shareholder meeting logistics and coordination, complex shareholder voting issues and patterns, along with reporting and Inspector of Election duties. Her past Investor Relations experience working for a public company also provides valuable insight into the importance of efficient shareholder communications and providing thorough and strategic planning for successful proxy/corporate action voting campaigns.


---
Phil Pace - Chief Technology Officer
​Phil Pace is an IT professional who specializes in the financial services industry. The majority of his career was spent with Chase. His experience covers both mainframe and mini hardware management as well as financial services application development and maintenance.
---